False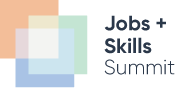 The Jobs and Skills Summit brought together Australians, including unions, employers, civil society and governments, to address our shared economic challenges.
When: 1-2 September 2022
Where: Parliament House, Canberra
What: The Summit and subsequent Employment White Paper will focus on:
keeping unemployment low, boosting productivity and incomes
delivering secure, well-paid jobs and strong, sustainable wages growth
expanding employment opportunities for all Australians including the most disadvantaged
addressing skills shortages and getting our skills mix right over the long term
improving migration settings to support higher productivity and wages
maximising jobs and opportunities from renewable energy, tackling climate change, the digital economy, the care economy and a Future Made in Australia
and ensuring women have equal opportunities and equal pay.
Led by the Prime Minister and Treasurer, and supported by other key ministers, the Summit recommended immediate actions and opportunities for medium and long-term reform.
Although Summit attendance was limited and invitation only, Treasury will invite submissions and engage the wider community over the next 12 months.
Media and news
Summit material
Agenda
Download the Jobs and Skills Summit agenda [197KB | 96KB]
Participants
Download the Jobs and Skills Summit participant list [235KB - PDF | 115KB - DOCX]
Outcomes
Download the Jobs and Skills Summit Outcomes document [394KB | 188KB]
Videos
Event photos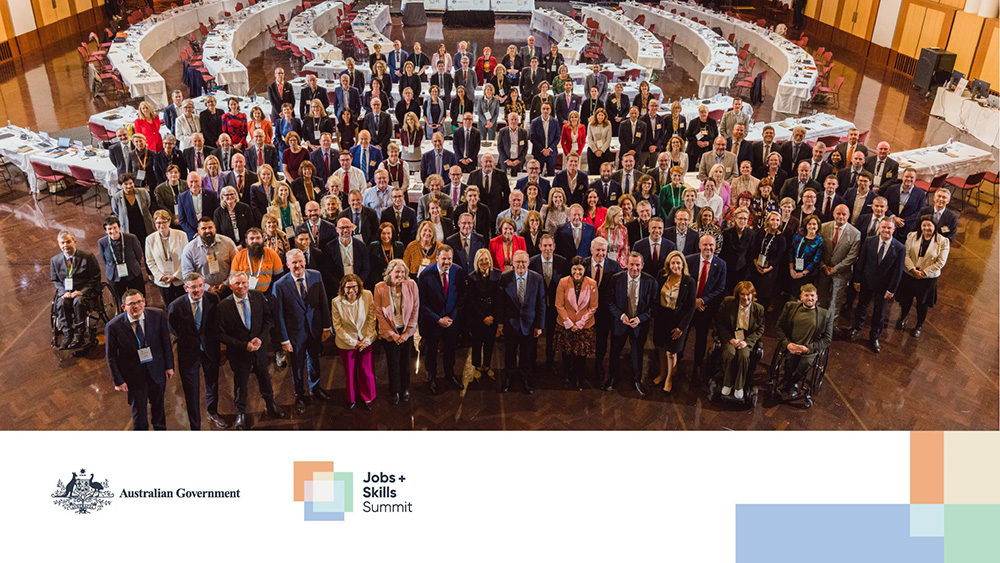 Contact
Email: employmentwhitepaper@treasury.gov.au
All enquiries from the media should be directed to media@treasury.gov.au