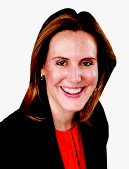 The Hon Kelly O'Dwyer MP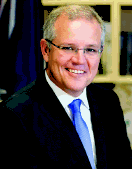 The Hon Scott Morrison MP
We are pleased to release the Government's response to the Financial System Inquiry.
The Coalition made an election promise on 25 October 2010 to conduct a root and branch examination of Australia's financial system. This promise was delivered with the final report of the Financial System Inquiry, led by David Murray AO, and publicly released on 7 December last year.
The financial system affects all Australians.
The financial sector is the largest in our economy, having contributed $139 billion over the past year and employing around 400,000 Australians.
The financial system has a vital role in commercial activity across the Australian economy, contributing to productivity and growth. The biggest decisions Australians make in life — buying a home, providing for their retirement, or starting a business — are all supported by our financial system.
As the attached response details, the Government has accepted the overwhelming majority of the Inquiry's recommendations. Our response also includes six additional measures that are consistent with the Inquiry's underlying philosophy.
The Government's response sets out an agenda for improving our financial system that builds on existing Government policy. The Government's financial system program will be implemented in stages over the coming years. The Government's program will position Australia to respond to the challenges and opportunities of the future.
We are confident that as a result of these changes, Australia can continue to benefit from the best financial system in the world.
SIGNED
The Hon Scott Morrison
Treasurer
SIGNED
The Hon Kelly O'Dwyer
Minister for Small Business and Assistant Treasurer