False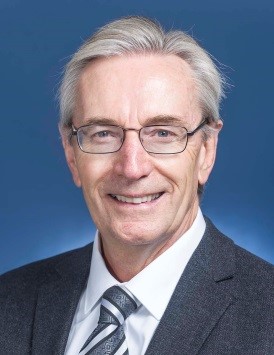 Mr Nick Minchin is the Independent Reviewer under the Food and Grocery Code.
As part of changes to strengthen the Code in 2020, the Independent Reviewer oversees dispute resolution between suppliers and major retailers or wholesalers.
Based on issues raised by suppliers, the Independent Reviewer also works with retailers and wholesalers to improve practices in the food and grocery industry.
Process
Suppliers must first take complaints to a retailer or wholesaler's Code Arbiter.  
Suppliers dissatisfied by the handling of complaints can refer matters to the Independent Reviewer.
The Independent Reviewer can:
decide whether to investigate
seek further information
recommend the Code Arbiter reconsider the case
refer the matter to the ACCC if a possible breach of the Code has occurred.
About the Independent Reviewer
The Hon Nick Minchin AO
Mr Nick Minchin was appointed by the Government as part-time Independent Reviewer under the Food and Grocery Code in March 2021 for a 3-year term.
He has been a non-executive member of the Foreign Investment Review Board since December 2018 and recently served as Australian Consul-General in New York.
Mr Minchin was elected to the Australian Senate in July 1993 and served until June 2011.
During this time he held a number of ministerial positions including Minister for Industry, Science and Resources from 1998 until 2001 and Minister for Finance and Administration from 2001 until 2007. While in office, he held the posts of Leader of the Government in the Senate, and Vice President of the Executive Council.
Contact Us
Email: FGC@treasury.gov.au
Post:
Grocery Code Independent Reviewer
C/- Market Conduct Division
The Treasury
Langton Crescent
PARKES ACT 2600
Enquiries
Please use the below webform if you would like to make an enquiry to the Independent Reviewer.  Please ensure you include your contact details.