False
The Government is encouraging the creation of a private sector owned Business Growth Fund that would provide longer term equity funding to small businesses.
Many small businesses find it difficult to attract passive equity investment which enables them to grow without taking on additional debt or giving up control of their business.
An Australian Business Growth Fund would be expected to follow similar international precedents. By way of example, since its establishment in 2011, the United Kingdom's Business Growth Fund has invested $2.7 billion in a range of sectors across the economy.
A similar fund has not emerged in Australia to date. To fast track its establishment, the Government hosted a meeting with key stakeholders in Canberra on 6 December.
Proposed structure of the fund
Australian banks and superannuation funds will inject equity capital into the Australian Business Growth Fund which in turn invests in Australian small businesses.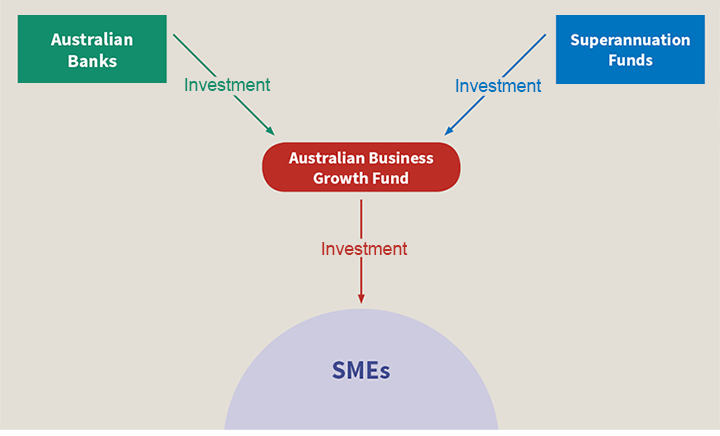 Further information