False
The Australian Business Securitisation Fund (ABSF) will invest up to $2 billion in warehousing and the securitisation market, providing significant additional funding to smaller banks and non-bank lenders to on-lend to small businesses on more competitive terms.
The ABSF was established by legislation on 6 April 2019 and is administered by the Australian Office of Financial Management (AOFM).
Through the ABSF, the AOFM will:
fund new and existing warehouse facilities for SME loans alongside the private sector; and
buy and hold securitised SME loans in order to support segments of the market where there are identifiable gaps.
Key Documents
Operation of the fund
The AOFM will make targeted investments in securities issued by warehouses, alongside private sector investors. These warehouses provide funding to smaller banks and non-bank lenders for loans extended to small businesses.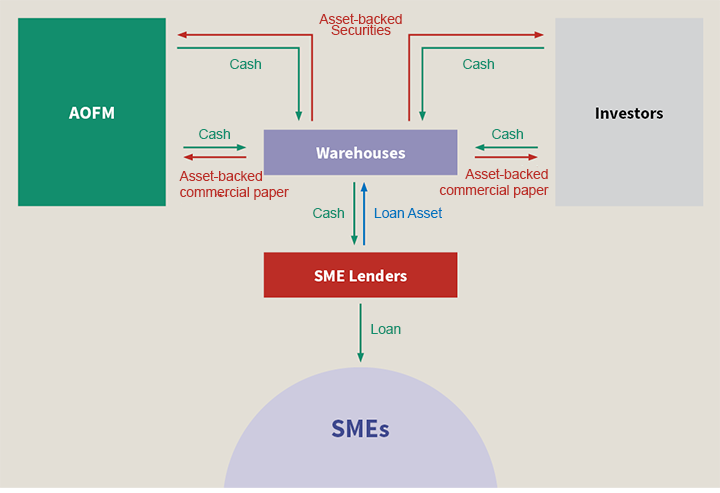 For the latest information on the ABSF, please see the AOFM website.