False
Downloads
Charter of Superannuation Adequacy and Sustainability and Council of Superannuation Custodians
Released 9 May 2013
Foreword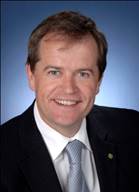 Australia's superannuation system is the envy of much of the developed world, but there are demographic and policy challenges that our nation must face up to if our system is to remain a world leader.
Today there are fifty of us in work for every ten of us in retirement. By 2050, there will be twenty-seven of us in work for every ten of us in retirement.
Australia has a three pillar approach to the provision of retirement incomes, comprising the means tested and publicly funded Age Pension, compulsory private savings through the Superannuation Guarantee arrangements, and voluntary private savings supported by taxation concessions.
The Age Pension remains the main support in retirement for those who are not able to save a sufficient amount during their working life. Superannuation was designed to reward and support all Australians to save for a comfortable, secure and financially adequate retirement.
We owe it to all Australians, present and future, to sustain a system that gives everybody a fair shot at a decent and dignified retirement. This is the ongoing objective of superannuation.
It is a task which requires long-term thinking.
Current and future Governments must recognise the need to provide superannuation policy certainty. To focus on what current generations of working Australians will want from their retirement in the decades to come.
Community confidence in superannuation is important – not just for the industry or the markets – but for those mums and dads, and sons and daughters, whose hard working wages are compulsorily deferred to provide for their retirement security.
We recognise that, fundamentally, superannuation represents a charter with working Australians. A charter that says, we will help you save for your retirement through mandated employer contributions and tax concessionality, and in return you are part of a wealth creating, job generating idea that sets Australia apart from much of the developed world.
On 5 April 2013 the Government announced it would establish an agreed Charter of Superannuation Adequacy and Sustainability and create a Council of Superannuation Custodians to serve as guardians of the Charter and ensure that any future changes to superannuation are consistent with the Charter.
I welcome the next step in the development of these reforms and invite Australians from all walks of life to participate in the process of developing the superannuation Charter and the Council of Superannuation Custodians.
The Hon Bill Shorten MP
Minister for Financial Services and Superannuation
Minister for Employment and Workplace Relations